Limited service has resumed at the library!  
See below for current offerings and our return to full service timeline.
Thank you for your support as we consider the well-being of our staff
and community during our opening process.



Staff is available during the following hours for curbside pickup:
Mondays – 12:00 – 4:00 pm
Wednesdays – 3:00 – 7:00 pm
Fridays – 12:00 – 4:00 pm
Saturdays – 11:00 am – 3:00 pm
Curbside service is by appointment only.
Appointments can be made by calling the library at 734-878-3888 or
scheduling with the MyLIBRO app.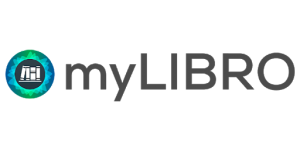 Click here for a tentative reopening timeline.
Dates and services are subject to change.
---
Thank you to the Nashville Public Library for their willingness to share this wonderful Curbside Pickup promotional video!
---
To brighten the mood…
Library Pun of the Week
A book fell on my head; I can only blame my shelf.
---

August 4th Primary Election Information
---

Imagine Your Story 
Youth Summer Reading Program
Online registration is available now!
---

Adult Summer Reading Program
Begins July 1, 2020
Click here for online submission form!
Call the library if you need a paper review slip.
We will gladly put it in your next book for curbside pickup.
We will not be doing weekly drawings this summer.
However, all patrons will receive a gift at the end of the program
as a thank you for your participation.
We're sorry for the disappointment, but the safety of
our community is our priority.
---
For access to the library's digital collection,
go to the Online Resources tab in the menu above or scrolling carousel below
to check out all our available eBooks, music and digital magazines.
Instructions for access are also available by following the links provided.
If you do not have a library card, click here to get a temporary account.
If you have any questions regarding access to online resources
found at pinckneylibrary.org, please email either
Hope Siasoco at hsiasoco@pinckneylibrary.org or
Sara Castle atscastle@pinckneylibrary.org.

MelCat requests are unavailable at this time. 
Please do not send requests for materials.
The orders will not be filled due to library closures.
Mel Databases are available for research.
Go to mel.org and click on eResources.
---
---