---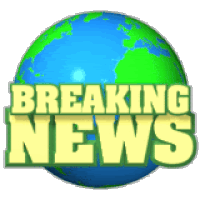 Free Tax Preparation Help
Thursdays
February 27, 2020
March 12, 2020
March 26, 2020
April 9, 2020
Appointments are required.    
---
Save The Date!


Silent Auction, Raffle & Music Concert
Saturday
May 16, 2020
6:00 – 10:00 pm
---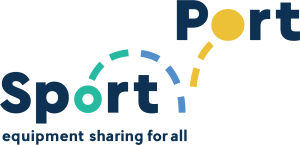 For more information, visit:
projectplaysemi.org
---
BrainHQ was made for you. It allows you to fit brain exercises into your busy life, and access brain training on most internet-connected devices.
Plus, each exercise continuously adapts to your unique performance.
So you train at the right level for you. Learn more about the program, its exercises, and its benefits here.
Start searching billions of records and discover your family's story with ancestry – Library Edition
In-library accessible only.
Access World News provides Web-based access to tens of millions of articles and video clips from
local, state, regional, national and international newspapers and other news sources.
You can also search the site for a specific topic by using the Find A Topic link.
Patrons can access directly from inside the library, with no sign in necessary.
Using Access World News from home will require logging in with your Pinckney Library card.
Your library card number should be entered with the letters "pcpl" at the beginning (example: pcpl0000).
Call the library for assistance.
Subscription was paid for with the help of the Friends of the Pinckney Library.
Axis360 is our eBook Catalog.  Get the app on our magic wall.
Hoopla Digital is available for patron use.
Instantly borrow digital movies, music eBooks and more, 24/7 with your library card.
Freegal Music is our online music service. Patrons can download up to
three (3) songs per week. All you need is your library card!
Call the library for log in information or questions at 734-878-3888.
RbDigital, the world's largest newsstand, offering full color, interactive digital magazines for your
enjoyment.  Browse from your library's collection of popular titles with no holds, no checkout periods,
no limit to the number of magazines you can download.
Michigan eLibrary
Administered by the Library of Michigan in partnership with Michigan's libraries of all types, the Michigan eLibrary (http://mel.org/) provides all Michigan residents with free access to online full-text articles,
full-text books, digital images, and other valuable research information at any time via the Internet; and provide an easy-to-use inter-library loan system to allow Michigan residents to borrow books
and other library materials for free from participating Michigan libraries.
…………………………………………………………………………

MAP – Michigan Activity Pass 
Discover Michigan using your library card! Check out a pass for one of Michigan's
cultural attractions or state parks and recreation areas!
…………………………………………………………………………
Thank you to the BTOP – Broadband Technologies Opportunity Program and 
the Robert C. Reinhardt Library Fund Grants for the funding that
made our new public computers possible!